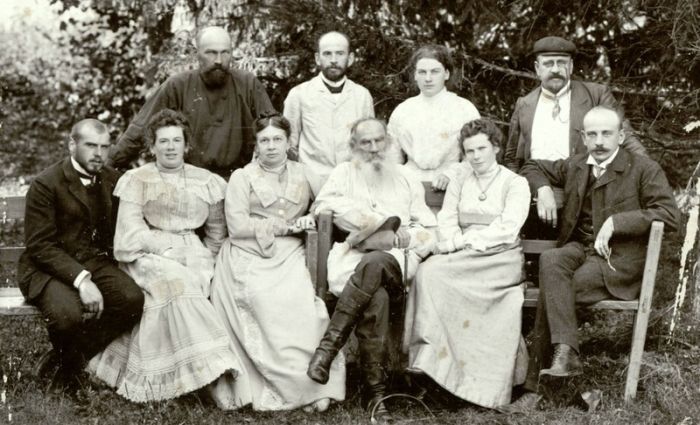 10.12.2022
In 1862, the thirty-four-year-old Tolstoy married Sophia Andreevna Bers, who was half his age. During this marriage, not only were the novels War and Peace and Anna Karenina, recognised as great works, written, but 13 children were born. Eight survived to adulthood. The children were brought up in a family without excess: they played together with the children of peasants, and were fed and clothed without any frills.
Tolstoy was not too interested in his children while they were young. In 1872, in a letter to his aunt Alexandra Andreevna Tolstoy, he confessed: "… I do not like children under 2-3 years – I do not understand. Have I told you about the strange remark? There are two kinds of men – hunters and non-hunters. Non-hunters love small children – babies, can take them in their arms; hunters have a sense of fear, nastiness and pity for the baby. I know of no exception to this rule."
But in the same letter he lists his six children born at the time, with surprising foresight in guessing, as would later turn out, the future of his children.
Sergei L. Tolstoy
The firstborn son made his father extremely happy with his talents and his resemblance to the writer's older brother, Nikolai Nikolaevich.
"The elder blond is not bad," his father wrote of him. – There is something faint and patient in his expression and very meek. When he laughs he's not infectious, but when he cries I can hardly keep from crying. Everyone says he looks like my big brother. I'm afraid to believe it. That would be too good. My brother's main trait was not selfishness or selflessness, but a strict middle ground. He did not sacrifice himself to anyone, but never hurt or hindered anyone. He both rejoiced and suffered in himself alone. Sergei – smart, mathematical mind and sensible to the art of studying well, deft to jump, gymnastics, but strange and scattered. Self in it little".
In the future Sergei Lvovich made a name for himself as a talented composer, musical ethnographer and author of articles and methodical materials. He was a professor at the Moscow Conservatory. Afterwards he was engaged in preserving his father's heritage and wrote memoirs and articles about the role of music in Leo Tolstoy's life under the pseudonym of S. Brodinsky. He spent every summer in Yasnaya Polyana. He was the only one of Tolstoy's children to remain in Soviet Russia. And the Bolsheviks, as his nephew Sergei Mikhailovich writes, respected him. But there was something unspeakably sad about his fate. He was unhappy in his first marriage, his wife passing away from tuberculosis. The last years of his life were brightened by Yasnaya Polyana and communication with Nikolay Pavlovich Puzin, leading employee of Yasnaya Polyana museum. Sergei Tolstoy died at the age of 84, in 1947.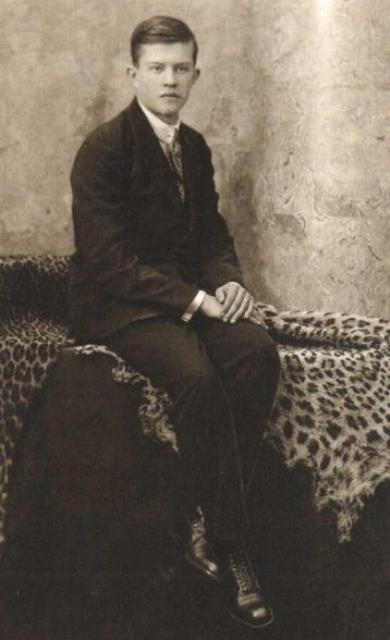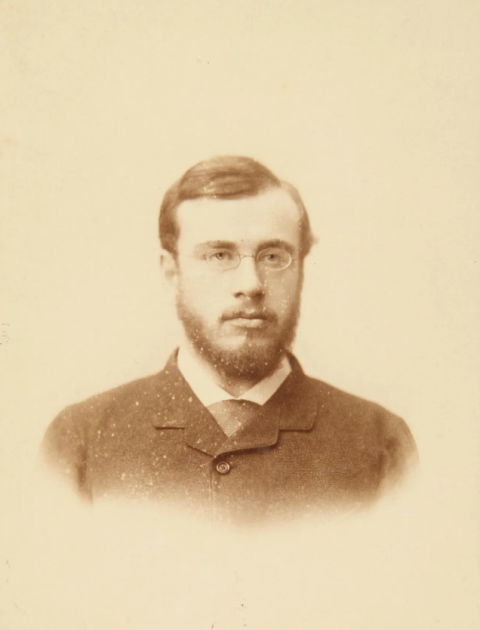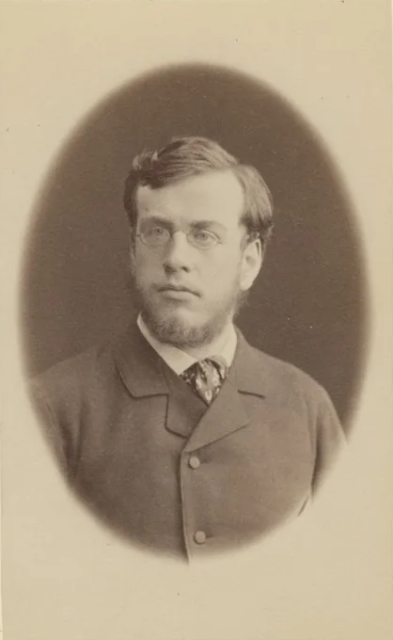 Tatyana Lvovna Tolstaya
Leo Tolstoy wrote of his special closeness to Tatiana and her ability to create a cheerful friendly atmosphere around her.
"Tatyana is eight years old. Everyone says she looks like Sonya (wife) and I believe it, though it is also good, but I believe it because it is obvious. If she was Adam's eldest daughter and there were no children smaller than her, she would be a miserable girl. Her best pleasure is fiddling with the little ones. She obviously finds physical pleasure in holding, touching little bodies. Her dream is now conscious – to have children. She doesn't like to work with her mind, but the head mechanism is good. She will be a beautiful woman, if God gives her a husband. And here, I am willing to give a huge bonus to the one who will make a new woman out of her".
Tatyana L. Tolstoy's childhood was the happiest time in her family's life. Tolstoy worked on War and Peace, his wife was his friend and helper, and quarrels between them were rare.
"I grew up among people who loved each other and me," Tatiana will write in her memoirs. – "It seemed to me that such an attitude was natural and inherent in human nature." Tanya absorbed the atmosphere of family harmony and harmoniously combined paternal and maternal traits of character.
Her first passion was her love for her father. She rewrote his manuscripts, replacing Sophia Andreevna, who in time diverged from her husband in his new views. She was actively involved in Tolstoy's folk publishing house "Mediator". Gradually she became as necessary to her father as air, but it was because of this that he ceased to notice her:
"When she is here, I do not notice her only because she is precisely a part of me, precisely she is myself. She is very close to me".
However, Tatiana was not and could not be his "part".
Another passion, no less strong than love for his father, lived in it – dreams of her husband, his children, his family.
Eventually she married Mikhail Sukhotin, the marshal of the county gentry, later a member of the first State Duma. And, after several stillborn children, she gave birth to a daughter.
Tatiana studied at the Moscow School of Painting, Sculpture and Architecture. She subsequently painted about 30 graphic portraits of her father. She inherited her talent for writing and published her own diary, which she kept from the age of 14, a series of essays and memoirs. She was a curator of the House-Museum of Tolstoy. In 1925 she emigrated together with her daughter Tatiana. Tatyana passed away at the age of 85 in 1950 in Rome.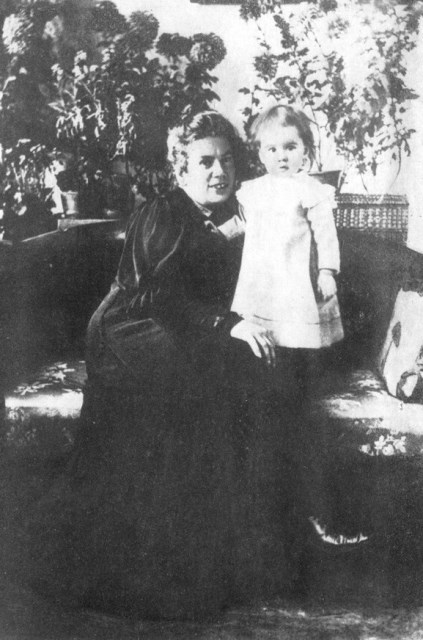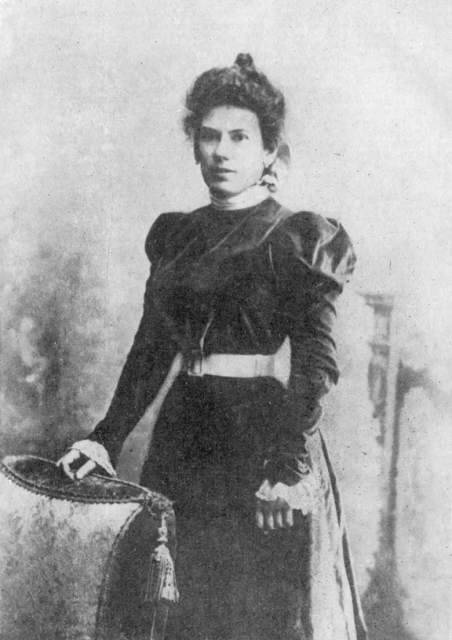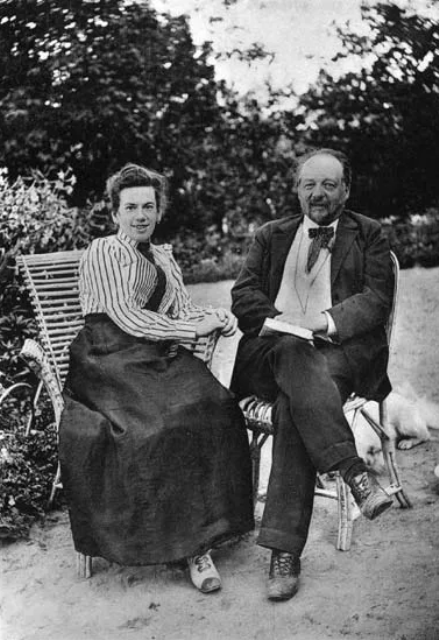 Ilya Levovich Tolstoy
Ilya caused much trouble to his parents as a child, studiously breaking taboos and showing no talent for the sciences. However, it was he who Leo Tolstoy considered most gifted literary.
"Ilya the 3rd. Has never been ill. Broad-skinned, white, ruddy and bright. Studying badly. Always thinks of things he is not told to think of. He makes up his own games. Careful, thrifty; "mine" is very important to him. He is hot and oppressive, now he fights; but he is also tender and sensitive. Sensitive – likes to eat and lie still. When he eats currant jelly and buckwheat porridge his lips tickle. He is self-sufficient in everything. And when he cries, he is angry and unpleasant together, and when he laughs, everybody laughs. All that is not allowed has a charm for him, and he knows at once. If I die, the eldest, wherever he went, will come out a glorious man, almost certainly in the institution will be the first student, Ilya will die if he does not have a strict and loved by the hea".
At the same time Tolstoy was convinced that Ilya will be unhappy, and at a time when nothing foretold this.
It was when Ilya was already an adult, married, with many children and seemed happy to everyone, Tolstoy wrote in his diary:
"The main thing is that he is not happy at all. As it is already raining for a spider when the damp begins, so for me it is already unhappy as it will be in twenty years. Ilya did not manage to finish gymnasium, he was in military service, then worked as an official, an agent for the liquidation of estates, served in a bank".
Later Ilya Lvovich became a journalist, founded a newspaper, but he gained recognition only after emigrating to America. There his writings were published in various editions, but he earned his main income by lecturing on his father's works. He was married twice, his first marriage with Sofia Filosofova gave birth to seven children. He died at the age of 67 (1933) in America from cancer.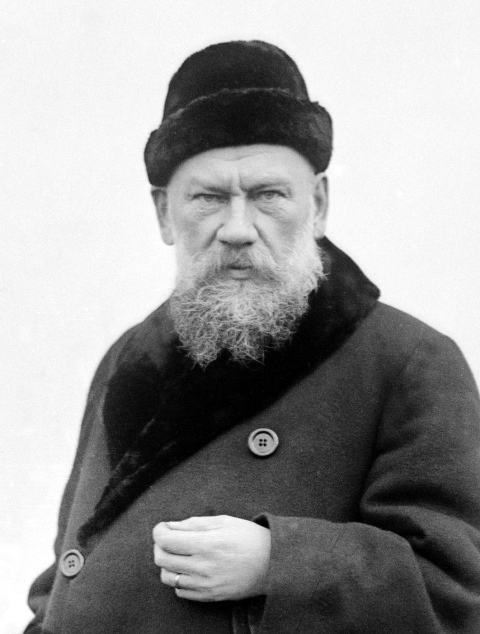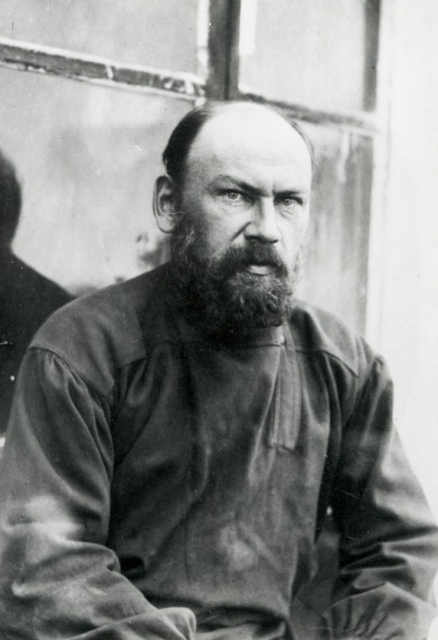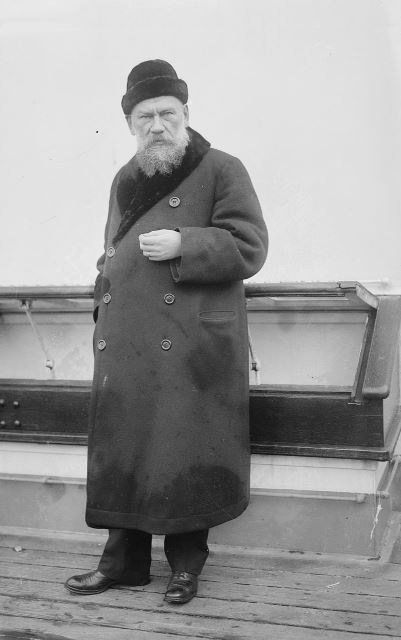 Leo L. Tolstoy
The writer's third son was closer to his mother, from whom he inherited his common sense. Later he always took his mother's side in family conflicts. "Pretty, agile, memorable, graceful. Every dress fits him as it is made on him. Everything the others do, so does he, and everything is very dexterous and good. I still do not understand it well, "- my father wrote about him. Lev Levovich wrote of himself as a very controversial nature, while Sofia Andreyevna noted his nervousness and lack of cheerfulness. His lack of zeal in the sciences, however, was compensated by his gift for writing, music and artistic talent.
Leo Tolstoy left his mark on history as the author of many works for children and memoirs of his father. He lived in Sweden since 1918. He was married twice. In his first marriage with Dora Westerlund he had 10 children and in his second marriage with Marianna Solskaya one son was born. He died in Sweden in 1945, aged 76.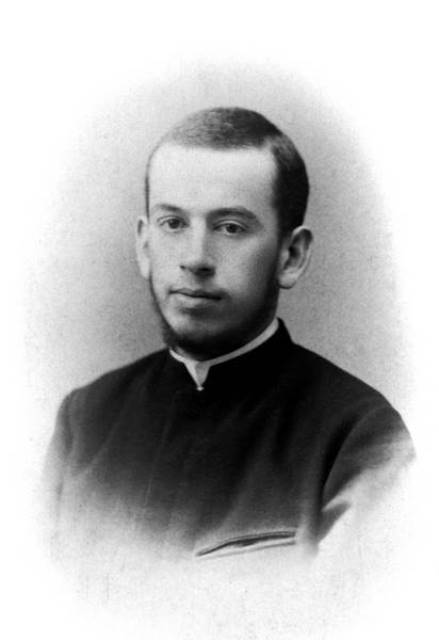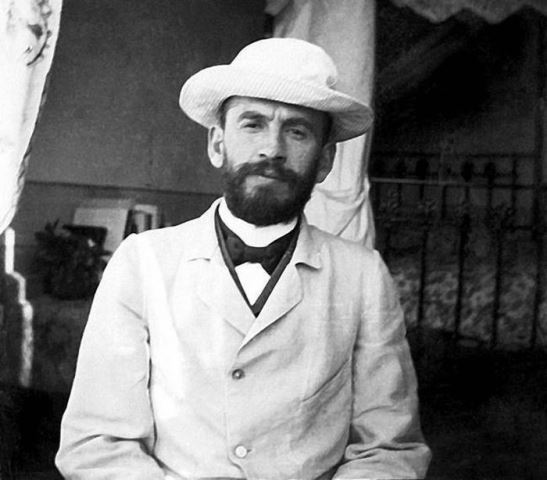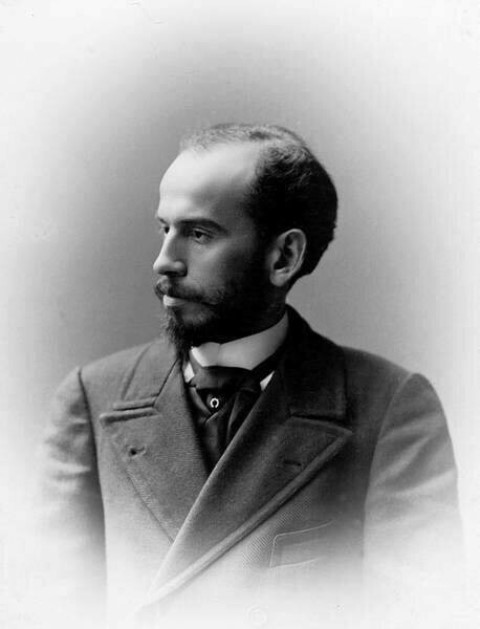 Maria Lvovna Tolstaya
Maria was a child who was sickly from childhood. She was the only one of all the children to whom the writer showed outward signs of affection, could cuddle.
"The 5th Masha, aged 2, the one Sonya was with when she died. A weak, sickly child. Like milk, white body, curly white hair; big, strange, blue eyes; strange in a deep, serious expression. Very intelligent and not pretty. This will be one of the mysteries. Will suffer, will seek, will find nothing; but will forever seek the most inaccessible".
The circumstances of Maria L. Tolstoy's birth are connected with the first serious conflict between Lev Nikolaevich and Sofia Andreevna.
Breastfeeding her one-year-old son Lyovushka, Tolstoy's wife felt pregnant again. This did not make her happy. She was tired of childbirth and nursing, tired of constantly feeling not a woman but a female. In addition, after Masha gave birth prematurely, she got labour fever and almost died. The doctors advised her not to have any more children. But her husband was totally against it. He could not imagine family life without having children. This almost led to a divorce.
Very early Maria became a devoted shadow of Tolstoy. Already a teenager she shared all his new views: she refused the light, was a strict vegetarian. She transcribed Leo Tolstoy's texts and carried his correspondence. Apart from serving her father, she helped all the peasants of Yasnaya Polyana. Smart, thin, fluent in several foreign languages, Maria mowed with peasants, milked their cows, put out fires, covered the roofs of burnt huts, taught the peasants' children to read and write, cured peasant women, delivered babies…
As she grew up, Maria wanted marital happiness, but her father rejected all the men she had chosen.
"Is there really only one man in this world," he wrote to his daughter. – It's obvious to me that this one man is a shadow of the world, and the sooner he is removed, the brighter and better for you. Only when her daughter was 26 years old – a huge age for those days – did Tolstoy agree to her marriage to the impoverished Prince Nicholas Obolensky. But one by one she, like her older sister, had stillborn children, Sophia Andreevna believed that vegetarianism was the cause. Her father's attitude to this was astonishing! Of course, he pitied his beloved daughter and tried to comfort her. But in a strange way. For example, after another botched delivery, he would write to her: "And as sad as it is in a material sense, it is undoubtedly good for your spiritual life".
Maria was never able to give birth to a child. She died of pneumonia at the age of 35, in 1906, in Yasnaya Polyana.
Less interesting is Tolstoy's record of his son Peter:
"The 6th Peter is a giant. Huge, adorable baby, in a bonnet, twisting his elbows, striving somewhere. And my wife comes into rapturous excitement and haste as she holds him; but I don't understand anything. I know there is plenty of physical reserve. But whether there's more to what the reserve is for, I don't know."
But it has not been possible to verify this. Peter L. Tolstoy (1872-1873) died at the age of one year. Apart from him, Nikolai and Varya died in infancy, Alyosha lived 5 years.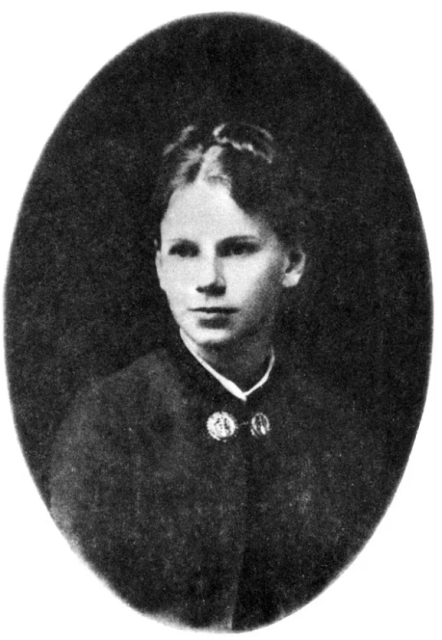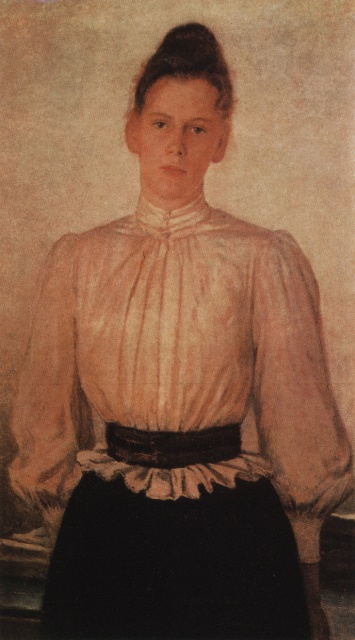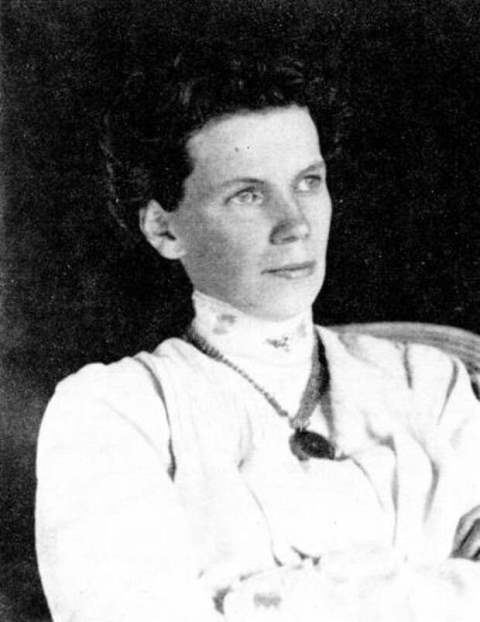 Andrei L. Tolstoy
Leo Tolstoy took little part in bringing up his younger children, born after the deaths of Peter, Nicholas and Barbara. This is not to say that he did not love them, but much less mentored them.
Andrei was his mother's favourite. On the other hand, he grieved his father a lot with his very free way of life, his love for wine and women. He showed no special talents, took part in the Russian-Japanese war, was wounded and received the George Cross for bravery. Afterwards he held the position of a high-ranking official. He was married twice, had three children by two marriages.
He died of sepsis at the age of 39 in 1916 in Petrograd. Shortly before his death he had a dream in which he attended his own funeral.
Mikhail L. Tolstoy
His musical talent and desire to compose music, which had manifested themselves in his childhood, was not, however, reflected in his later life. He chose the path of the military, taking part in the First World War. He emigrated in 1920. Last years he lived in Morocco, where his only work "Mitya Tiverin" was written, which is Mikhail Lvovich's memoirs of his life in Yasnaya Polyana. He was married with 9 children. He died in 1944 at the age of 65.
Alexandra Lvovna Tolstaya
The writer's youngest daughter was already coping with the job of her father's private secretary at the age of 16. Many noted her giftedness and serious attitude to life. Alexandra took part in the First World War as a nurse of mercy, was the head of the military medical unit.
In 1920 she was arrested and sentenced to three years in prison. After her early release, she returned to Yasnaya Polyana, where in 1924 she became curator of the museum, simultaneously working as an educator. She emigrated to America in 1929. She was an active speaker, wrote memoirs about her father, created and headed the Tolstoy Foundation. She helped Russian emigrants to settle in the USA. She died in 1979 in America, having lived till 95 years. The youngest, Ivan, the thirteenth child in the family, resembled an earl. Tolstoy thought the son would continue his father's work. Talented, warm-hearted and sensitive to the people around him, the boy was surprisingly serious and kind. Vanya fell ill with scarlet fever and died at the age of seven.