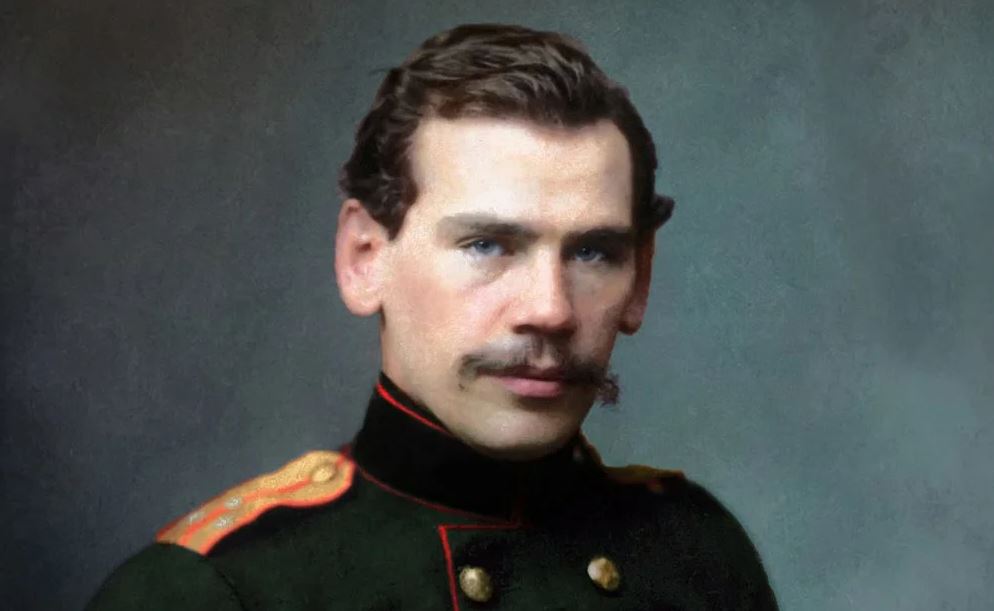 10.12.2022
Leo Tolstoy is one of the world's greatest romance writers. He is not only the world's greatest writer, but also a philosopher, religious thinker and educator.
A brief biography of Tolstoy
Leo Tolstoy was born on August 28, 1828 in the Russian Empire, in Krapiven county, Tula province, on his mother's hereditary estate of Yasnaya Polyana. He was the fourth child in the family.
His mother died in 1830 from "maternal fever", as they used to say then. It happened six months after the birth of her daughter, when Lev was not yet 2 years old. As a consequence, a cousin of his father's took over the upbringing of the children, including little Leo. Seven years later, the father of the future writer – Count Nicholas Tolstoy died suddenly. As a result of these tragic events, their aunt becomes the children's guardian.
After his aunt's death, Leo Tolstoy, along with his brothers and sisters moved to a second aunt living in Kazan. An interesting fact is that Leo Tolstoy remembered his childhood years with warmth, despite the fact that during this period of time his biography had many dramatic incidents.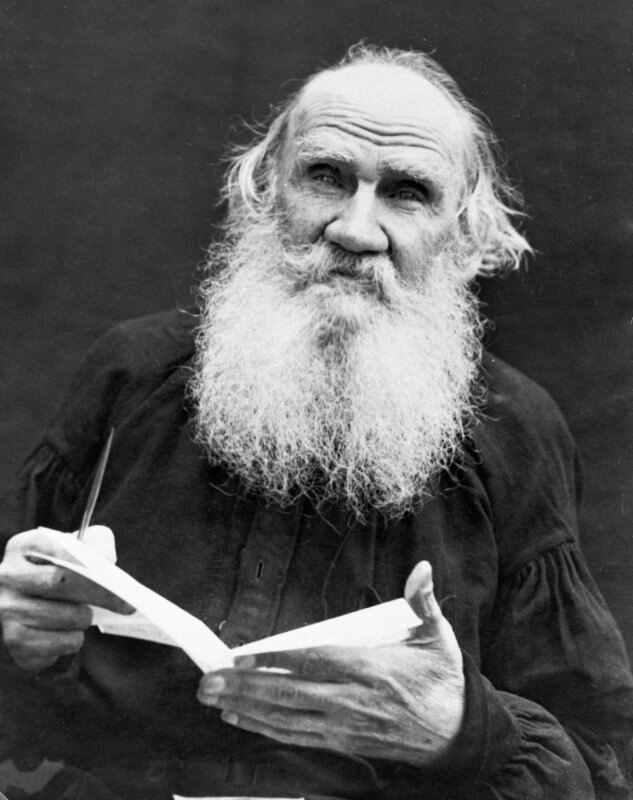 Education
The future writer received his primary education at home. He was taught by German and French teachers. In 1843, Tolstoy entered the Faculty of Oriental Languages at the Imperial University of Kazan. However, this field of education was not easy for him. His grades were poor, so he was forced to move to an easier law school. However, according to Tolstoy's official biography, his academic problems did not end with him leaving school in 1847 without gaining a degree.
Tolstoy then decided to return to his parents' estate to take up farming. But he did not succeed in this either, as he was always travelling about town after town in Russia.
But what he has really succeeded in is keeping a personal diary. This habit inspired him to write his novels and novellas and helped shape most of his life goals and priorities. Interestingly, this nuance of Tolstoy's biography (keeping a diary), was a consequence of imitating the great Benjamin Franklin.
Hobbies and military service
Naturally, Leo Tolstoy had hobbies. He loved music extremely much. His favourite composers were Bach, Handel and Chopin. From his biography it is clear that sometimes he could play on the piano for hours on end works by Mozart, Chopin, Mendelssohn and Schumann.
Leo Tolstoy's elder brother Nicholas is known to have had a considerable influence on him. He was a friend and mentor of the future writer. It was Nicholas who invited his younger brother to join the military service in the Caucasus. As a result, Leo Tolstoy became a junker, and in 1854 was transferred to Sevastopol, where he participated in the Crimean War until August 1855.
Late works
Tolstoy's later works consisted of realistic fiction as well as stories filled with moral content.
One of Tolstoy's most famous novels, The Death of Ivan Ilyich, appeared in 1886. Its main character realises that he has wasted most of his life, and the realisation comes too late.
In 1898 Lev Nikolayevich wrote an equally famous work, Father Sergius. In it he criticised his own beliefs, which he had developed after his spiritual rebirth. The remaining works are devoted to the theme of art. These include the play "The Living Corpse" (1890) and the brilliant story "Hadji Murat" (1904). In 1903 Tolstoy wrote a short story called "After the Ball". It was not published until 1911, after the writer's death.